Email marketing has become a critical part of every business. It has the most effect on smaller businesses that aren't really prominent on the web. Email marketing for small businesses is one of the cheapest ways to increase sales. But that's not all.

According to Litmus, the ROI (Return on Investment) on email campaigns is upwards of 40:1. That means that for every dollar that a company spends on email marketing, they receive a return of $40. Because of the possibility of the return rate, small business email marketing has become so popular.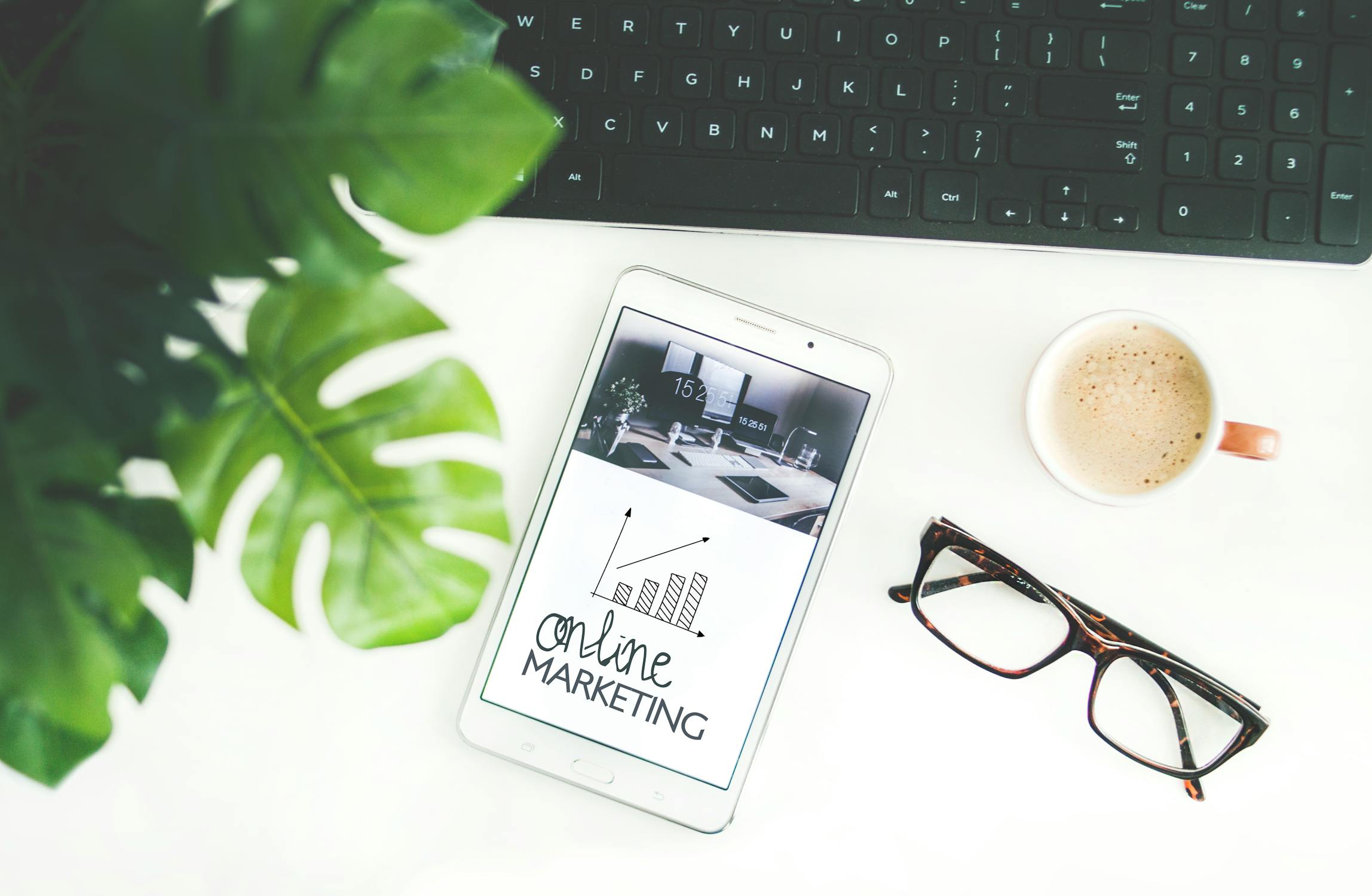 The Advantages of Email Marketing
Apart from the insanely high ROI, there are a lot more benefits to small business email marketing. Here are 5 advantages that impact the business the most.
1. Building Credibility and Trust
People like to do business with companies they know and trust. This is the reason why iPhone users buy the new generation of iPhones and Samsung users do the same with Galaxy phones. Brand loyalty.
Now, you probably know that in order to build trust, your customers have to become more familiar with your brand. That's mainly accomplished through marketing.

Email is what you're looking for.
Your new blog post, your next event, or just about any news considering your business, could be fitted in the email.
This is especially important since the first thing most people check when they wake up in the morning is their phone.
Imagine what could happen if your business is the first thing your customers think about in the morning.
2. Personalization and Compartmentalization
When you're using other marketing methods, you can't fully control the ad. Some platforms will allow you personalization, some will allow you to categorize, but not to this extent.
Business email marketing will enable you to compartmentalize different types of customers in different email groups. If you've got 6 products and all of them are different, this can be useful.
This is especially true for small business email marketing. A growing company has to compartmentalize in order to increase the open rate and reduce the unsubscribe rate.

3. Retargeting Emails to Specific Clients
Email marketing can be used to connect with clients in real-time with a marketing method called retargeting.
Retargeting might be the most powerful marketing method that involves showing ads, or in this case sending emails to people who've completed the desired action. This action can be a click, visit, add to cart, initiate checkout, or something else.
After the user has completed an action, retargeting is used to give them that last push (or a couple of pushes) to make them convert.
Tailoring is the perfect example: Let's say you own an online store and a customer adds a product to the cart and leaves the website. If you have their email, you can automatically send them an email to remind them about finishing an order.
4. Utilizing Impulse Buying
You can craft an email into a small landing page. This means that you can present your customer with a sales page through email, without trying to make them click a link to go to a sales page.
Using this method, you can utilize what's called "impulse buying". If you stir enough emotion in a customer, they'll immediately buy. There's a whole science to this.
You'll only need to add one link in your email the customer has to click to buy your product. That's it.
5. Easy to Test and Improve with A/B Testing
It's not very time-consuming or difficult to create an email campaign. It's pretty easy to build new ones until you get it right.
Most platforms also include measuring tools, like open percentage, click-through rate, which links were clicked. With this information, you can create an A/B test and see which email gets the best result.
In fact, you can even create multiple campaigns at a time, all of them targeted at different people and see which group of people has the most opens.
SendinBlue campaign statistics
The disadvantages of Email Marketing
Email marketing is an efficient channel to use. However, there are some actions that senders don't realize which causes potential clients to ignore the message sent. There should be less risky if you have thought about the essence of the campaigns.
1. Spam
When running a small business email marketing campaign, there's always the risk of spamming. This might not be intentional from your side, but certain words or sentences are caught by spam protection software.
Other than that, there are a few more things that can get you on a blacklist.
Bought email lists go against the CAN-SPAM act and can get you reported for spam and placed on a blacklist. The main problem with this is sending a marketing email to people who haven't subscribed to you.
You can use a tool like Mail Tester to check if your email could end up in the spam folder.
2. Reputation and Trust
When sending out emails, the sender might hinder their reputation and trust with existing customers. Inadequate headers, subtitles, text or links can get your email or even the server IP marked as spam.
To make sure you don't get marked as spam, follow these simple rules:
Don't use misleading header information – The header information such as "From", "To", "Reply-To", the email address it was sent from, must identify the sender accurately.
Don't use deceptive subject lines – The subject line must accurately identify what the content is about.
Tell recipients where you're located – Your message must include a real physical postal address.
Implement an "unsubscribe" button – It's important to give your recipients the option to stop receiving emails from you.
4 Ways to Boost Your Email Campaigns
Although the benefits of email marketing might seem like everything you need, there are still some things you should consider to increase the effectiveness of your email campaigns.
1. Use a Professional Email
A professional email address (email@yourbrand.com) can help you increase the reputation of your business. Think about it, if you see an email and it says it's from a business, but it ends in gmail.com instead of their domain name, does that inspire trust?
No, of course not. It's the same with your business. The good thing is that website hosting providers offer professional email accounts for free with web hosting packages. Since you're hosting your business website somewhere, get in touch with your hosting provider if you still don't have a business email.
2. Avoid Spam Words
Spam filters ensure that the recipient receives only genuine emails and nothing spam-related. But the problem is when businesses like to use words that spammers also use. Keywords like "50% off" or "100% free" are likely to deliver your email to the spam folder.

Words to Avoid When Sending Out an Email
You need to minimize the use of these words as much as possible. It's generally a good idea to restrict yourself to one high-spam keyword.
3. Make Your Emails Mobile-Friendly
The number of emails that are read on mobile continues to increase year-by-year. Over 56% of emails are being opened on mobile. You might see different percentages from different studies, but the number generally is around 50% or higher.
This is much more important than you might think, especially if your user-base is under 34 years of age.
This will only be an issue if you're hand-coding your email. Any email builder you use should automatically optimize the email for mobile.
4. Schedule Your Email at Different Times
If you're always sending your emails at the same time of day, that means it'll most likely end up on the top of the mailbox for the same people and get buried at the bottom for the same people. If you mess with your mailing schedule, different people will have your email at the top when they check their mail. That way you'll ensure more people read your messages.
Final Thoughts- Email Marketing Requires Attention
As critical as email marketing is to a business, you don't want to get into it without any knowledge. There are pretty much no risks involved, except for a few that can easily be avoided by learning before you start sending emails.
The benefits far outweigh the costs of email marketing, and when you take into account that the average ROI for email campaigns is $42 for every $1 spent, you'll want to start sending immediately. However, before jumping on the new campaign creation, be thoughtful and attentive. Never send an email you wouldn't want to receive!