Automated email marketing: Save time & grow your income
Using automated email marketing ultimately saves you time while providing your customers with a consistent experience.
What is an autoresponder?
Everyone has an idea in their head what auto-response looks like. You are most likely familiar with out of office or vacation notices sent back to you. These utilize the same scripting principle but are not like the autoresponders used for email marketing.
An autoresponder is simply a script that sends an email in response to a trigger. For the auto-responses you're used to, the trigger is an email hitting the inbox. However, that's not the only possible trigger, and that's what makes automated email marketing so powerful.
When using automated email marketing, actions serve as triggers. People signing up for your email list, buying products, or hitting an anniversary are all possible options. You can then customize the emails that are sent as well.
The example of an out of office notification is likely a bland text that only conveys the minimum of information. With a dependable automated email marketing provider, you can brand the email, add images, include surveys, and more. These features make the experience fun for your customers.
Autoresponders also let you build sequences. These standardize your customers' experience, help you sell uniformly, and gives you back time to spend in other areas of your business. These sequences range from welcome to holiday specials to upselling.
While autoresponders do make email marketing more manageable for you, it's important not to overdo them. You will still need to provide a genuine passion in your emails and answer customers who reach out directly to you. Email autoresponders are not entirely set and forget, despite the convenience.
Setting up automated campaigns
Automated email marketing sequences are also referred to as campaigns, and an individual email may be called a campaign. Each campaign should have a specific goal as you're creating it, which will shape the email you write. A campaign without a purpose will wander and may even cause people to unsubscribe.
Triggered email funnel
Triggered email funnels begin when a specific action is taken. The customer typically takes this action rather than by you, but you can also start sequences in your automated email marketing provider.
For example, you could set up a sequence that starts on a specific date for a holiday promotion. Reaching that date would trigger the email funnel, which would then let people know about the promotion. If someone buys, that moves them deeper in the funnel. If they don't buy, they continue getting sale notifications from you.


1. Welcome and onboarding
"Welcome" and "Onboarding" email sequences are the first sequences most businesses create. These are often triggered the minute someone provides their email on your website. Using a welcome series helps you make a consistent first impression.
Content for these should involve introducing your company, answering common questions, and convincing the customer that being on your list is valuable to them. Otherwise, people may unsubscribe.
If you're running a small company, the welcome sequence is an excellent opportunity to build personal relationships and trust that support your business. Use photos, introduce yourself along with the company, for the best impression.
Welcoming automated email marketing example
Hello [Name],

Welcome to the ABC email list. It's wonderful to have you join us on our mission to reduce waste around the world.

ABC started small when I (Lindsey) realized just how much trash I generated in my one-bedroom apartment. Granted, my cat Gizmo had a little to do with that.

[Picture of Gizmo and Lindsey]״

I'd been reading online about climate change, and I looked around the place at my takeout containers and stacks of paper. That was my lightbulb moment, and I started learning about reducing my waste footprint from that moment. Now a few years later, I'm helping others do the same this email list is the best way to keep in touch with me, receive the latest tips on reducing your waste, and general news about our environment. It's also the only place to get discount codes to ABC's zero waste store and courses.

Regardless of where you are on your waste reduction journey, ABC is here to support you. Feel free to hit reply and let me know about your waste reduction lightbulb moment.

Chat soon,

Lindsey

P.S. Want to read more about ABC? Check out the about us page here.

[appropriate footer signature]

2. Refer a friend
Referring to a friend is one of the most helpful things someone can do for your business. You want to reward that word-of-mouth advertisement. Fortunately, there are sequences for that too, and with a great automated email marketing app, it can be automatic.
Referral links are a fantastic way to go about rewarding people for referring friends. Each of your subscribers gets a unique link. If someone clicks their link before buying or signing up for the email list, then the existing subscriber gets the credit.
You can also do this manually and may need to if you're operating a physical location. You can use manually link the referral in most systems, provided the same email address is used.
For these emails, you want to thank the person who referred a friend. Apart from a thank you, you can offer a discount on future products or services, inform someone how many referrals they've made, and what rewards are available.
Refer a friend automated email marketing
Hello [Name],

Thank you for referring a friend. It means a lot to us to hear you trust us with your friends. We just wanted to say thank you.

Enclosed is a special discount code for you for next time you come into our store. Just provide the code at checkout, and you'll get a 15% discount on your entire purchase.

[Coupon Image]

We look forward to seeing you soon!

~The DEF Team/

[appropriate footer signature]

3. Abandoned cart
Globally, the average abandoned cart rate in 2020 is around 88%. That's a lot of potential revenue for companies. The abandoned cart sequence is designed to convert at least some of those carts into orders.
The contents of an abandoned cart sequence should speak to why people want your product or service. It's less about the specific cart contents and more about what dream they're missing out on by not purchasing.
Abandoned cart example for automated email marketing
Hello [Name],

Are you still thinking about Edgar the Owl Plushie? We noticed your cart is sitting lonely in the virtual warehouse.

[Product image]


We'd love to help you decide. Here are some things people love to do with GHI Plushies:

– Photograph them in fun places
– Collect them
– Give children a smile
– Decorate a room
– Supervise pots while you cook
– Snuggle at night


Remember, when you buy a GHI plushie, we'll donate one to a child for Christmas. Our community donated thousands last year. Will you join us this year?

To check out your cart, click here.

Have questions? We want to answer them! Just reply to this email.

~Tara, The GHI Team

P.S. Trouble checking out? One of our team would be happy to assist you here.

[appropriate footer signature]

4. Milestone
Milestones are worth celebrating with your email list, and they do not need to pertain directly to your company. You can celebrate subscribers individually as well with modern automated email marketing.
Typical milestones for individual subscribers include their birthdays and email list join dates. Your email software should store these and allow you to set up a campaign. Using this feature helps subscribers feel valued.
Example of milestone automated email marketing
Hey [Name],

I know time flies, but can you believe you joined the JKL community a year ago? It doesn't feel that long to me!

Thank you for being part of our community and helping us grow. With your help, we've been saving more endangered species habitat than ever. It's been fulfilling for you and us, and we can't wait for your next year.

Since it's your community-versary, we'd like to offer you a deal. Today only, use [coupon code] when purchasing something from our site. When you use the code, a sponsor will double your donation to land conservation.

Keep up the good work,

best regards,
Fiona

P.S. Don't need anything? You can use the code on the donation page here to have your contribution tripled.

[appropriate footer signature]

5. Drip campaign
Drip campaigns send a pre-written set of emails to someone over time. The timeline on drip campaigns can range from days to months. The entire focus is on lead nurturing. This campaign sequence can be one of the most useful funnel types for digital business.
Drip marketing relies on long-term exposure to a single product or service. This familiarity can bring in more sales than other sales methods do alone. However, it requires a lot of thought to prevent prospective customers from unsubscribing for good.
Typically, the content for drip marketing tries to hit as many learning methods as possible. For example, it might include text, pre-recorded video, website links, images, and testimonials. Drip campaigns can also have their own triggers, so the sequences are more complex.
For a simple example, you may ask your prospects if they're free on Tuesday to watch a video. If they watch the video, you book them a meeting. If they do not, they get an invitation to read about the benefits of your service. If they do, they get a link to book a meeting. If not, you throw another piece of content at them.
Drip campaigns can go on for quite some time. When drip campaigns were conducted by physical mail, advertisers banked on people needing to see ads at least 29 times before they buy. Fortunately, that figure has improved, though by what margin depends on your industry.


6. Autoresponder
Autoresponder emails tend to be single responses to customer action rather than sequences. These tend to be highly customizable and help your customer feel like they matter to your business.
These are uniquely suited to delivering receipts and providing upselling opportunities. You can have the email fill in certain information from the order and ask if they've considered a related product or course to enhance their experience.
Autoresponder email marketing example
Hello [Name],

We noticed you purchased The Complete Canning Course recently. To get the most out of learning to can, have you considered our Shopping in Season course?

Shopping in Season teaches you how to shop at your local supermarket, no matter where you are. You don't need time-consuming spreadsheets or invasive phone apps. You just need to understand the simple process we teach in Shopping in Season.

To add Shopping in Season to your education, click here.

Hope to see you soon,

~The MNO Team
P.S. Because you already bought The Complete Canning Course, you get a 15% discount on Shopping in Season. Click here to get your discount.
These individual autoresponder emails also offer you an opportunity to segment your email list. Segmenting refers to grouping people together based on their activity so you can market to them specifically.
Segmentation is crucial since you do not want to market the same product to groups of people who already bought it. You can also divide people based on their location, combination of purchased products, or even expressed interests.
Your automated email marketing platform should have features for automated segmentation. With the right website, shopping cart, and email marketing provider, you should not need to click a button to segment your email list.
7. Email signature marketing
The little known art of email signature marketing is not strictly a part of email marketing automation, but it has 1 good reason to belongs to this category; you set your email signature once and it does the work of bringing in leads without further intervention.
Email signature marketing basically works like this: you create an attractive email signature for you or for your entire team, and include in it a well crafted CTA. Now every email you send holds your sales pitch within it. It doesn't necessarily have to be a sales email or a big, well designed email marketing campaign email. All those thousands of everyday emails your business sends out every month are not little capsules of automated email marketing.
Behavioral workflows for automated email marketing
Behavioral email workflows is a broad category. In practice, it incorporates how people interact with your company across all the available platforms. That means integrating social media, website, and email activity to accurately segment people.
You can also generate email specific behavioral information. Practices like A/B testing help you hone your email messaging until it converts as many people as possible. It can also help you find the clients that are most likely to buy based on their behaviors.
The principle of A/B testing is straightforward in email marketing. You write two messages with the same goal. Then you send one message to half your list and the other message to the remaining half. From there, you record which message gets more interactions and sales.
Building in behavioral workflows for segmentation and tagging takes some time to learn. Once you master it though, it's a powerful ally for isolating clients who are ready to buy from those who join your email list.

Using Analytics
Analytics are powerful, quantitative tools. Every automated email marketing platform presents them in a slightly different format. However, four basic statistics tell you how well an email is doing and whether you need to try another tactic.
Open Rates
Open rate simply indicates how often an email was opened from an inbox. It does not tell you whether the subscriber clicked anything in the email, though, which means it is not a measure of sales. You should treat the open rate as an indicator of whether you need to alter the email subject line.
CTR
CTR is short for click-through-rate. This analytic is a ratio between how many people view the email to how many clicks the link in the email garners. This statistic is a good measure of the email copy's persuasiveness. Still, it does not tell you how many people followed through with the buy.
Engagement Rate
Engagement rates indicate how many people interacted with your content, though it's not necessarily clicking the link. Engagement rates can also refer to social media sharing and clicking other links in the email, which can be a bit misleading.
Conversion Rate
The conversion rate is where the money comes in. This measures how many people read your email, followed the link, and completed the purchase your email encouraged. Generally, this is a favorite metric for email marketers.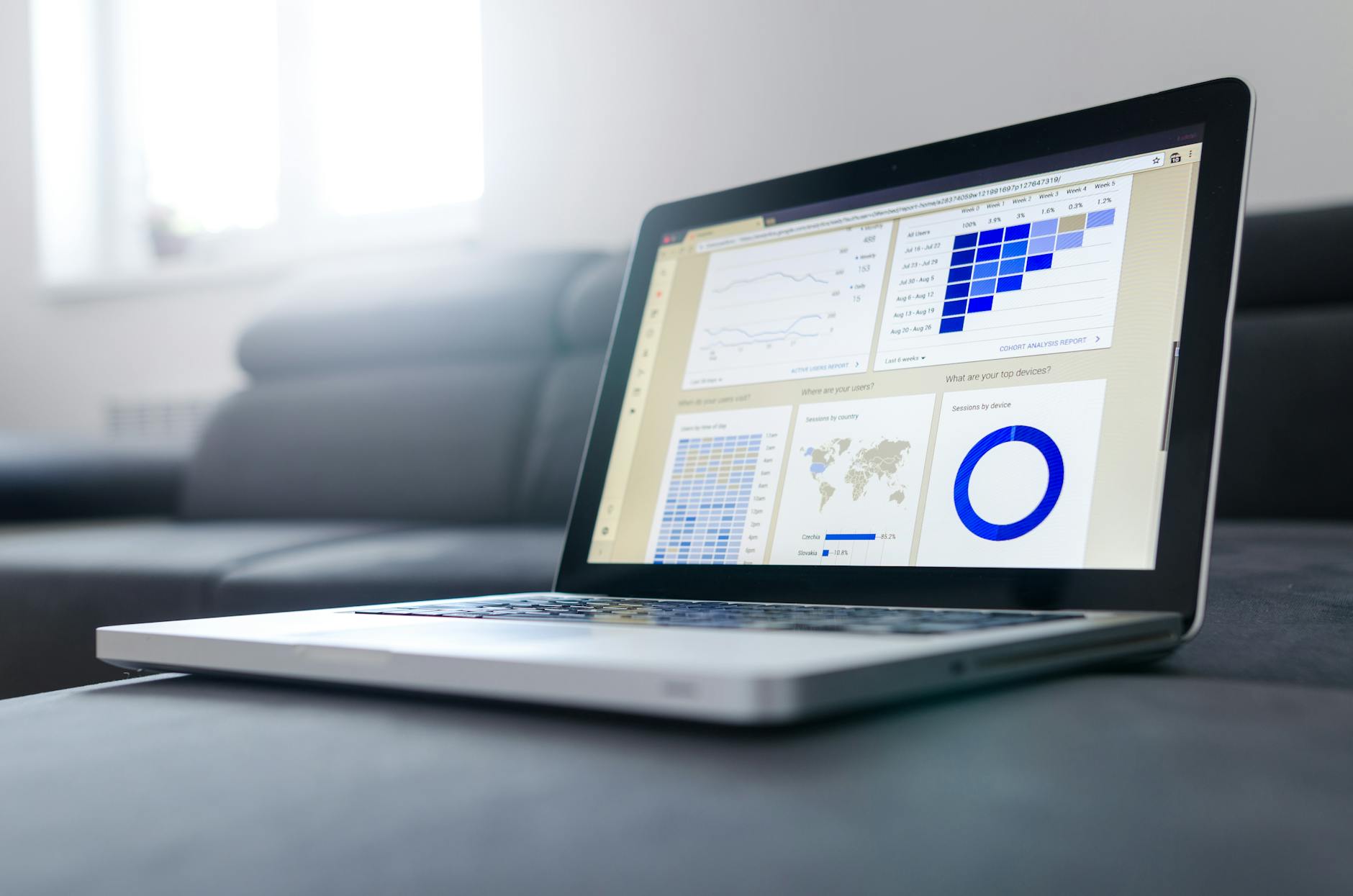 Best Email Autoresponders for Affiliate Marketing
Affiliate marketing involves building up trust with the audience to use the affiliate links you provide to another product or service. That means you need to do a lot of nurturing.

1. Active campaign autoresponder
Price: $25 per month for 1,000 contacts on the Lite plan
Main features:
Powerful tagging
Lead scoring
CRM integrations
Pros:
Active Campaign is an all-in-one
Numerous integrations
Templates
Thorough reporting
Cons:
Features overwhelming for new users
Pricing as your business grows

2. Get response autoresponder
Price: $11 per month for 1000 contacts on the Basic plan
Main features:
Advanced list management
Lead and sales funnels
Landing pages
Pros:
Visual email and funnel builders
Easy to setup
Cons:
Integration list is still growing
Statistics may lag behind real-time

3. AWeber autoresponder
Price: $26 per month for 500-2,500 contacts on the Pro plan
Main features:
Sales tracking
Wide template base
A blog to email option
Pros:
List management tools
Support availability
Integration list
Cons:
Pricing as you grow
The interface is a little old school

4. Zoho autoresponder
Price: $8 per month for 1,000 contacts
Main features:
Integration with Zoho CRM
Solid reporting features
Pros:
Ease of campaign building
Social integration
Cons:
Pricing as your business grows
5. Sendinblue Autoresponder
Price: $25 per month for 10,000 emails
Main features:
Automation range
Transactional email features
SMS marketing capability
Pros:
CRM functionality
Easy interface
Cons:
Some templates are older looking
Limited integration list

6. MailChimp
Price: Free for up to 2,000 contacts, $20 for 1,500 contacts on Essentials plan
Main features:
Wide variety of triggered campaigns
Freemium package
Built-in CRM
Pros:
Easy template editing
Integration list
Detailed analytics
Cons:
Pricing as your company grows
Limited automation options
Updating customer profiles is tedious
Free autoresponders for affiliate marketing
While free services are tempting, it's essential to consider your long-term affiliate marketing goals. Transitioning between automated marketing services can be difficult, especially in a time crunch.

1. AWeber
Price: Free up to 500 contacts, $19 per month for pro features up to 500 contacts
Main features:
Sales integration
Template base
List management
Pros:
Support availability
Video landing pages
Google Analytics and Facebook Pixels tracking
Cons:
The free plan lacks behavioral automation

2. Convertkit
Price: Free up to 1,000 subscribers, $29 per month for 1,000 subscribers for pro features
Main features:
Digital product sales integration
Landing pages
Pros:
Easy to use interface
Design your own emails
Segmentation
Cons:
Free plan excludes automation and funnels
Final thoughts
Using automated email marketing ultimately saves you time while providing your customers with a consistent experience. Designing emails, handling the analytics, and managing the system may seem daunting at first, but in time and with the right tool, your business will benefit immensely.