If you are an entrepreneur or have a small business, you are probably looking to keep landing more sales and getting new customers, so that you can grow. However, by being over-focused on continuously getting new customers, you may be neglecting the customers you already have.
Taking a proactive step to make sure you can do everything in your power to help your customers succeed will help your business thrive. Customer success was an unheard-of concept until recently. Now, it is going to make the difference between you being successful and packing it all up.

Once you learn about the importance of building a successful customer success program, you will have wished you had done so sooner. However, there is no better time than the present to get started on a customer success strategy. We will show you how you can get started on this endeavor.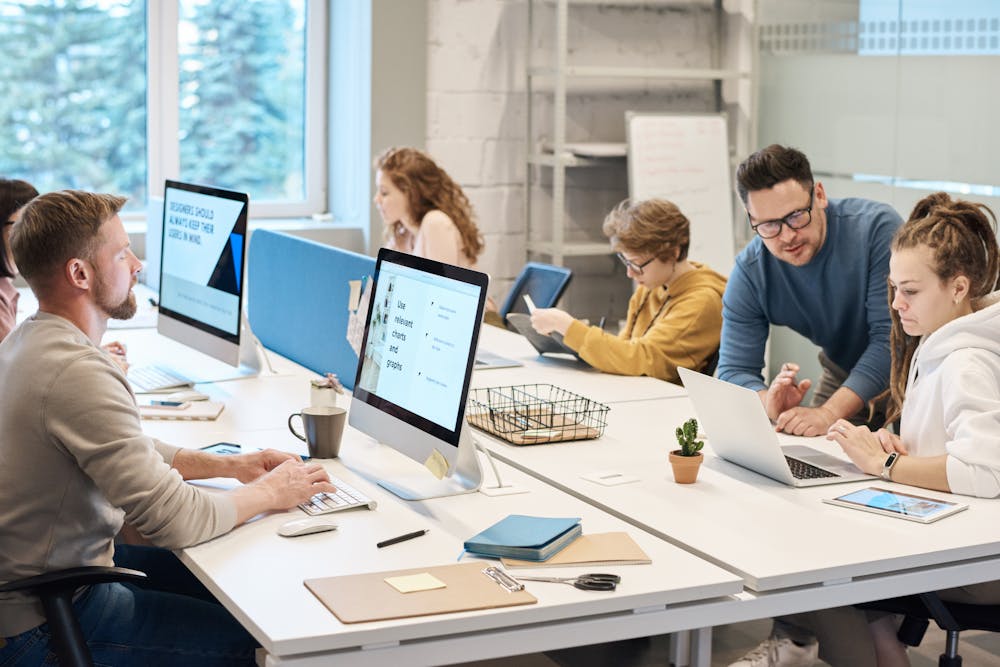 What Is Customer Success?
Customer success has its origins stemming from some of the first service-as-a-software (SaaS) companies. Nowadays, businesses beyond the SaaS world are increasingly making customer success a priority. But what does this involve?
A customer success strategy involves making it easy for potential customers to find your product, learn about it, use it, and engage with it. The entire process should be as seamless and straightforward as possible for your target customers. To achieve customer success, you have to make sure the right customers are using your product. The "right" customers are those who want to accomplish a task that your product is excellent at doing.
Essentially, customer success lies in delivering value to customers. Your entire business model will have to be customer-centric. When your customers are thriving thanks to using your product, they will stay customers for the long-term, which helps you keep your revenues high. Customer success is a win-win.
Customer Success vs. Customer Service
Customer success and customer service sound similar enough, yet they involve two different concepts. It's alright if you've confused the two since plenty of people have as well. Both ideas are linked but will require you to have a different mindset for each one. Let's break down the differences between customer success and customer service.
The most fundamental difference is that customer success is proactive, whereas customer service is reactive. For customer success, you take the first step when engaging with a customer, to ensure all their needs are met. When it comes to customer service, the customer is the one reaching out first, usually because there is already a problem. Customer success helps avoid problems in the first place.
Customer service involves a one-and-done transaction, whereas customer success has no single endpoint. A customer will usually reach out to the company of a product or service when they have one specific issue.

Once the issue gets resolved, the interaction is done. With customer success, there is a relationship that involves communication throughout its life, and not needing to be about a specific issue.
Both customer service and customer support provide the most significant success to a business when their teams work together. While they have their differences, they are synergistic. The ROI for both will improve when there is a focus on a positive end-to-end experience.
Importance of Having a Solid Customer Success Strategy
Every SMB will benefit from having a rock-solid customer success strategy in place. As Jason Lemkin , managing director of an SaaS firm called Storm Ventures said, "Customer success is where 90% of the revenue is."
Some companies focus almost entirely on converting prospects into sales. After that, they don't pay that much attention to them. However, most of the revenue from customers occurs after that sale. That's right. But how can that be? If you already sold the customer on something, how can you make even more revenue from those customers?
Increasing revenue by focusing on customer success is actually easier than getting new customers. It costs much more to get a new customer than to retain one.

In fact, you could be looking at spending five times as much to get new customers than you would if you want to keep the customers you already have. The customers you already have were previously persuaded to purchase your product. They believe in its value. This faith in your product leads to another revenue-generating opportunity: the upsell.
Upselling involves selling existing customers on additional features or products. Since you already know a customer enjoys your product, it because easier to sell them on an upgraded version of what they are using.
When you have a trustworthy customer success strategy, you enjoy these benefits, that would have otherwise gone unrealized.
Available Customer Success Software
How can you learn whether your existing customers are actually satisfied? How can you be sure your product is helping them achieve their objectives? Customer success software can help with these.

Not only will you know the answers to these questions, but also many more. This is why customer success software has exploded in popularity in recent years. The results speak for themselves.
In a nutshell, this type of software provides a unified look of all customer data, which gets sourced using third-party applications. These most often will include email, CRM, chat logs, and support tickets.

Some of the most common features in the best customer success software include engagement analytics, usage tracking, health scores, customer profiling, automated workflows, and real-time insights.
There is a tremendous amount of value waiting for you in customer success software. However, there are a lot of options, so many that it can make your head spin. How do you choose one over the other? We are going to take a look at five specific versions of this software so that you have a clearer understanding of which one would be best for your business.
1.vCita
vCita bills itself as an all-in-one solution for customer service and business management. It is specifically geared towards SMBs and entrepreneurs like fitness instructors, photographers, consultants, and others.

It uses the cloud to bring helpful tools for the management of everyday business operations and needs. This one-stop-shop platform can take care of CRM, marketing, appointments, communications with clients, online payments, and even more.
2. Freshdesk
When it's an omnichannel customer success solution that is powered by AI that you're after, Freshdesk is where it's at. This software includes a help desk and support ticket system, which provides customer service.

It also offers multi-channel support, self-service, and support using phones, live chat, forums, and more. You also have the ability to create customer success playbooks, set alerts, get customer health scores, and use other tools for all the customer data you have.
3. Zendesk
While Zendesk is mostly known for its customer service features, it is primarily focused on customer success. Its Support Suite allows you to communicate with your customers across many channels, such as live chat, social media, and email.

You can also collect data and have it contained in just one database. From that database, you can pull up a variety of reports to get a complete profile of your customers. There are plenty of customization features available as well, so you can do exactly what you need done.
4. Happy Fox Chat
For a practical solution for both customer support and customer success, HappyFox is a strong contender. This software features an email ticket system that allows you to segment emails based on categories that you previously defined.

The algorithm is in a "'round-robin" style, which automates the assigning of tickets to the proper support representative or technician. You also have the ability to analyze help desk metrics and data, to make it clearer what types of actions you should take that will help your customers the most.
5. Knowledge Owl
When you are looking for a self-service approach to customer service, KnowledgeOwl can help. You have the ability to create and organize information that can help your customers. You also can create internal documents, which your customers will not have access to see.
6. Whatfix
Whatfix is used less for customer support and more for customer success. It can, however, be an information nexus for your customers. In this software, it is simple to put together guides, along with support documentation. Customers are able to apply the use of tools that would otherwise be challenging to use.
Is Customer Success Suitable for My Business?
Customer success is here to stay. In fact, it will only become a more integral part of business for SMBs everywhere. It may be the difference between going under and experiencing sky-high growth.
In case you were wondering, no, customer success solutions are not strictly just for SaaS B2B companies. If you have a business that has customers, you probably want them to succeed, right? That's what customer success is all about.
You need data about your customers. To get the most out of customer success software, you need to have data it can analyze and provide insights for, to help you help your customers. Data usage is the most vital metric to track, which is easy when you use software.
No matter how small your business is, you need a post-sales strategy. This means making the most of your existing customers, given how much more expensive it is to obtain new ones. A customer success strategy helps you do just that. You should be investing at least some of your business resources towards this strategy. It will pay for itself over and over again.