When was the last time you bought something without reading a review, searching the web, or asking a friend? These days, many consumers rely on word-of-mouth recommendations or online testimonials before they even consider reaching for their credit card.
Don't underestimate the impact of gathering and promoting customer reviews for your small business. A whopping 93% of consumers say online reviews influence their purchasing decisions, so if you're not already using customer reviews to grow your business, you're missing out on a chunk of profits.
Consumers are becoming more critical of traditional advertising and therefore are less influenced by it. On the other hand, real honest reviews are way more likely to get a client to purchase your products or request your services. If you are struggling to understand the tone of voice that should be used when dealing with customer support, check this article out.
In order to get the most out of your customer reviews, you need to know which platforms to use, how to get more clients to leave you favorable reviews, and how to deal with any type of reviews that come your way. Read on to learn more about how to use customer reviews for your small business.
Why Are Customer Reviews So Helpful?
Customer reviews can help your business in more ways than one. Aside from influencing conversion, there are a few other ways customer reviews can work in your favor:
Brand strengthening: online reviews make your brand appear more credible, reliable, and professional to prospective clients. Furthermore, positive reviews turn your clients into brand ambassadors who vocally vouch for your business.
Establishes trust: It's a no-brainer that consumers will trust brands that have more positive online reviews. Having regular honest and good reviews online will make shoppers trust your business more and be more inclined to purchase.
Learn about your customers: Aside from leaving positive or negative feedback, customers also use reviews to provide recommendations on how your business, product, or service can be improved. Don't ignore the value in this, as suggestions from people who have used your products or services can be extremely useful.
Creates customer loyalty: If customers see that your business is getting consistently positive reviews and that you're properly using feedback, then clients will be loyal to your brand as your business goes through any future changes.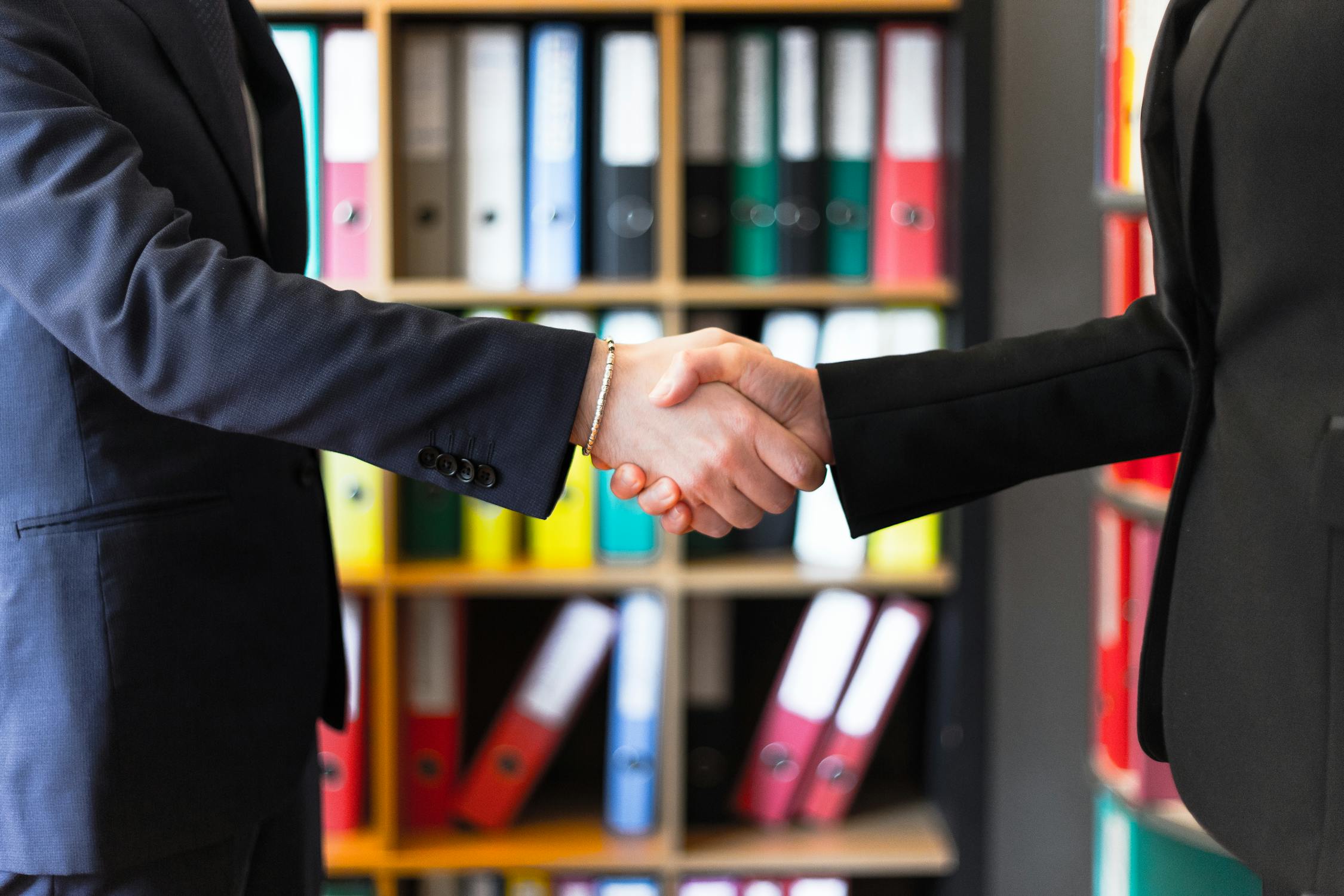 Which Customer Review Platform Should You Use?
There are so many different places that clients can leave reviews for your small business online. The truth is, you might not always get to choose where and when clients leave reviews, so it's important to monitor each one regularly. You might also want to consider promoting one platform over another depending on your industry.
Google
Although it wasn't always popular for this specific purpose, Google is now the place to go for honest and reliable customer reviews since so many people rely on this search engine regularly. If you're already investing in ranking on Google, then you should go the extra step and make sure your business appears on Google and that clients can leave reviews there. Google reviews are suitable for all types of businesses, so this is now a necessity for any company.
Facebook
Many consumers prefer leaving reviews on social media channels since it's a platform they're familiar with and it's easy. Most people already have a Facebook account, so they aren't required to sign up for a new review site to leave a comment. Like Google, Facebook should be used by any business. If you have a Facebook page for your business, you can start collecting reviews.
Yelp
This is a great tool for small businesses that rely on local recommendations. Users can post reviews about local businesses, and Yelp will help you learn how to respond to those reviews and gather even more. This review site is ideal if your company deals locally and especially if you have a service-based business.
Tripadvisor
Tripadvisor was initially meant to help people make choose things like hotels, tour companies, and restaurants while traveling. While this is still its main use, many people will consult Tripadvisor for local restaurant reviews as well as to book tables or accommodation directly on the site. That means that positive and negative reviews can have an immediate impact on your profits.
Better Business Bureau
The BBB's goal is to help people find businesses they can trust. Being ranked on the BBB's website often has a negative connotation since the bureau also aims to protect consumers from fraudulent business or scams. However, if you can gather positive reviews here, it can really help any business establish a baseline of trust with consumers.
Angie's List
Do you offer local services like plumbing, house painting, or electrical repairs? Typically, businesses that offer services like these gain new clients by word-of-mouth, but Angie's List has made it easy for clients to review and recommend local service providers. Since users need to pay to access the list of service providers in their area, you can be assured that reviews will be real and not spam.
How to Get More Reviews
Getting customers to actually leave you reviews is obviously easier said than done. For many business owners, asking someone to take a few minutes out of their day to provide some feedback is akin to pulling teeth. But, there are a few tried-and-true strategies you can use to get more customer reviews.
Timing Is Everything
Since you'll likely be reaching out to clients by email to ask for a review, make sure that the email lands in their inbox at the right time. Aside from basic email marketing timing strategies, you also want to consider if enough time has elapsed since your client used your product or service.

If it's something like an article of clothing or a one-off service, then don't wait too long to ask for feedback. A couple of days is a good idea. But if your service was something that requires long-term use, like a book that might take a few weeks to read or a hair product that takes time to see results, be sure to time your review request accordingly. That way, you'll make sure you're getting the most accurate review instead of an initial reaction that may not be positive.
Offer an Incentive
Give your customers a reason to want to leave a review. Aside from giving them great service, some people just aren't inclined to leave positive or negative reviews for businesses.
By providing them with an incentive, you're making it more appealing to leave a review. To create a sense of urgency, you can also add an expiry date to the incentive offer to encourage customers not to delay. Here are a few ideas of incentives you can offer:
Does your business have a points system? Offer additional points for each product review.
Offer a store credit, discount on a future purchase, or gift card.
If your business provides specific services that a client is unlikely to use again in the near future, offer a gift card to a popular local or online retailer, like Amazon, Starbucks, or Walmart.
An entry in a draw to win a grand prize.
Give clients an on-the-spot discount when you can. For example, you can give diners in your restaurant 10% off their bill if they show you that they posted a review on Facebook or Yelp.
Add a Reminder in Your Email Signature
Wisestamp's email tool lets you add different icons to your email signature. Not only is this a great way to promote your small business's social media channels in every email, but it can also be used to remind clients to leave a review.
For example, a client reaches out to your customer service team with a question or issue. There's an email exchange going back and forth, and every email has a signature with links to your review pages on Tripadvisor, Yelp, Google, or Facebook. When the customer's issue is resolved and they're satisfied, they're more likely to click on one of those icons to leave a good review after having a positive experience with your business.
Keep it Simple
You want to make it very easy and very clear for clients to leave you reviews. If they need to sign up for an account just to leave some feedback, they'll probably be less inclined to do so.
There are features on popular customer review websites, like Tripadvisor, where you can send your client an email with a direct link to leave a review. This makes it easy to provide feedback directly from your client's inbox.
Similarly, if you're sending your own email to a client to ask for feedback, make it very clear and be sure to make your email specific:
Use the customer's name.
Mention the product or service they purchased.
Add an image of the item, if relevant.
Highlight any incentive you're offering in exchange for a review.
Suggest things to talk about in their review, like the level of professionalism, customer service, price, quality, speed of delivery or service, etc.
Add a CTA or a direct link to where clients can leave their feedback.
Dealing With the Good, the Bad, and the Ugly Customer Reviews
How you handle reviews says a lot about your business, and potential customers will take note. While there's a lot of effort that goes into gathering new customer reviews, it's also important to be proactive in handling and responding to them.
How to Handle Negative Reviews
Getting a negative review can be demotivating, but you can turn it into an opportunity. Since all customers will be able to see your negative review, you'll need to respond quickly and responsibly. Here's a few pointers on what to do and what not to do when you get a negative review:

| | |
| --- | --- |
| DO | DON'T |
| Respond right away. Be empathetic and apologetic. Offer to help rectify the situation. Try as much as possible to take the interaction offline by suggesting the client emails or calls you to find a solution. Reiterate your commitment to your clients and mention you'll use this as an opportunity to grow and learn from your mistakes. | Ignore it. Blame the client. Get defensive. Negate the client's experience by saying they are lying or embellishing an experience they had. Get into an argument online with a client. |
Even though sometimes clients can be out of line, their reviews not entirely accurate, or their requests outlandish, ask yourself if being "right" is worth it. You might need to take a hit to rectify the situation, but the benefit of maintaining your image as a responsible and accomodating business owner is invaluable.
Don't Ignore the Positive Reviews
It may seem obvious that negative reviews need more immediate attention, but that doesn't mean you should skip over the positive ones.
As a best practice, it's best to respond to all reviews, even if it's just a simple "thank you" or a small message of gratitude to your client for taking the time to leave a review.
If you get a rave review from a client that's more than just a couple of words, consider using it to your advantage. You can ask the client if it's ok to use their review as a testimonial on your business's website.
Another way to highlight it is by sharing it on social media to reinforce your brand's image. You can get really detailed and create a marketing campaign around this positive review. When customers see an authentic story of how your product or service really helped or impacted someone else, they'll be more likely to remember you and trust your brand.
Bottom Line: Customer Reviews Are Essential
Customer reviews are a necessary part of your business plan, and you'll need them if you want to improve and reach a broader audience.
Don't shy away from asking clients to leave you feedback. At worst, they ignore your email, and at best, they leave you an amazing online review for the world to see. Aside from being helpful for prospective clients, reviews can be personally rewarding to a business owner since you can truly see how your company is having a positive impact on your customers and your community.