This year's Black Friday software deals are really exciting. As a professional working in digital, I want to buy it all.
Are you a professional, a small business owner, or an entrepreneur wanting to take advantage of the best prices on essential software? Then you're going to want to pay attention to our roundup of the best software deals for Black Friday and Cyber Monday 2020. Let's jump straight into it!

Find the Black Friday or Cyber Monday deal for you by software category:

– Email App Black Friday Cyber Monday Software Deals

– Cyber Security and Antivirus Black Friday Cyber Monday Software Deals

– Finances and Accounting Black Friday Cyber Monday Software Deals

– Black Friday Cyber Monday Photography Software Deals

– Other SaaS Black Friday Cyber Monday Software Deals

– Web Hosting Black Friday Cyber Monday Software Deals

– E-commerce Black Friday Cyber Monday Software Deals
Note: some of the Black Friday and Cyber Monday deals have extended in the past well past just the Friday, so stay on the lookout for those month-long sales events.

Make sure you get those bargains and spend your money well by learning our top-secret Black Friday shopping tips.
Email App Black Friday Cyber Monday Software Deals
When you're emailing clients or potential partners, it's not only
important that your email looks professional, but also that it stands out.

This next email app on sale for Black Friday and Cyber Monday is a great way to spice up your hum-drum emails while still maintaining a professional look.

Sure, maybe we're a little biased, but we think it's one of the best email
apps out there.
WiseStamp
Regular price: $5.80/month
Promo: Get 50% off of your premium email signature subscription at Wisestamp.com
Additional information: Sale starting November 23rd, 2020
Your email signature has the potential to say a lot about you and your business.

Instead of just signing your name at the end of a message, a customized signature can also display other important information,
like your contact details, links to your social channels, or even a banner.
Promoting your latest sale or product launch. With Wisestamp's signature generator, it's really simple to personalize a signature however you want it and then upload it to your email client.

Check out our guides on how to easily integrate WiseStamp's signature to your emails and get started on creating your own custom signature before this deal runs out.
Cyber Security and Antivirus Black Friday Cyber Monday Software Deals
If you use the internet to do, well, anything, then you can benefit from security and antivirus software.

These products will keep your computer and browsing safe from unwanted malware, protect your data and banking information while you browse online, and remove potentially harmful viruses.
1) Kaspersky Internet Security 2020
Get coverage for 3 devices


Regular cost: $79.99


Promo: $39.99 on NewEgg.com


Bonus: Get an extra $10 off with coupon code 9BFSTART33 (limited offer, eligible for Black Friday price protection)
Kaspersky Internet Security will help protect your most precious assets, like your data, identity, and banking information when you surf online.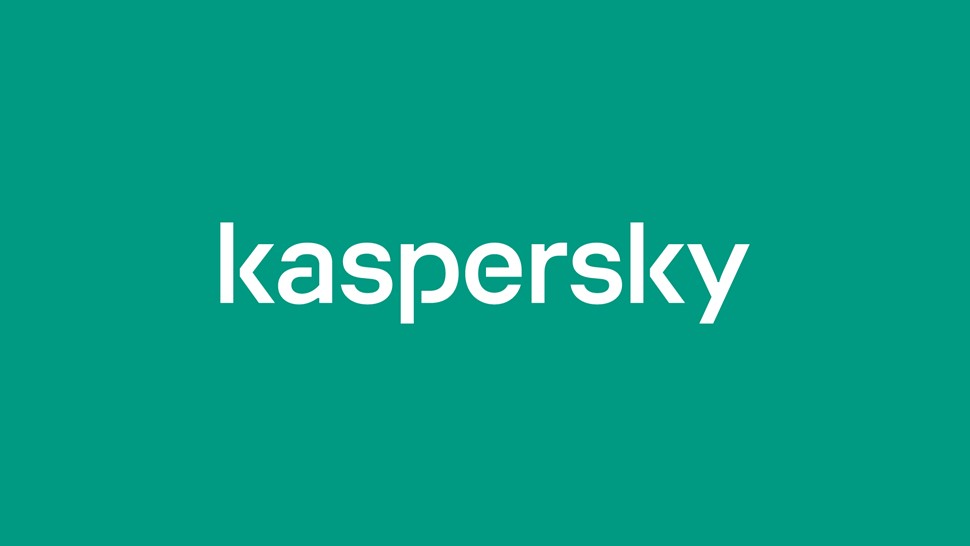 Whether you're shopping online and inputting your card or banking details or writing personal information on a profile or account, Kaspersky will ensure your information is protected.

It also works to prevent cyber attacks and block any accidental malware or infected files from downloading when you stream or download something online.
2) Malwarebytes Premium
Get coverage for 5 devices


Regular cost: $59.99


Promo: $49.99 on NewEgg.com
Malwarebytes Premium protects your device from all types of cyberthreats. It works for Mac, Windows, and Android devices by removing threats like malware, spyware, or adware before it wreaks havoc on your computer and compromises your data.

It can also protect your identity from hackers, which is essential for any small business as you don't want your or your customer's personal information to be vulnerable. Malwarebytes Premium not only detects these malicious files but also removes them from your device. 3) McAfee
Get coverage for 5 devices, 1 year


Regular cost: $100.00$


Promo: $39.99 click here
Protect your PC Windows device with McAfee Antivirus. This product is ideal if you're an independent business owner or a freelancer.

Since it comes with protection for one device. McAfee works to block websites that are deemed risky.

It scans your computer for vulnerabilities, and also protect your personal data from digital thieves.

Not only that but when you protect your computer from risks. It makes your device more effective and makes you more productive by removing temp files and unwanted cookies that could slow down your processor.
4) AVG Internet Security
Get coverage for 10 devices


Regular cost: $69.99


Promo: 20% off Click here!
AVG uses advanced cloud technology and artificial intelligence to protect your devices against threats. You're covered in real-time against things like malware, spyware, viruses, and more.

AVG blocks fake or suspicious websites so that they're unable to capture your banking or credit card information when a threat is detected.

You'll also get an enhanced firewall to block hackers, as well as protection for your built-in webcam on your PC to prevent webcam spying. AVG Internet Security can be used with Windows, Mac, or Android devices.
5) IP Vanish
Regular price: $143.38 per year when billed annually


Additional notes: This discount applies to the first billing cycle of the annual plan. Normal rates will apply to start on the second billing cycle
Unlike the other software on this list, IP Vanish works a bit differently. With this program.

You're able to hide your activity online to better protect your identity. IP Vanish allows you to surf the web while hiding your IP address so that your identity is kept private.

This is helpful if you want to bypass regional restrictions that are set on websites. You'll be able to securely connect to over 1,500 different servers around the world.

Also encrypting your internet connection and even your downloaded files as you browse. Aside from your computer, you can also use IP Vanish on your other devices, like a mobile phone or tablet.
Finances and Accounting Black Friday Cyber Monday Software Deals
Let's face it: as a small business owner, you probably wear a lot of different hats. Aside from running your business and everything that entails.

You also need to handle the bookkeeping side of things, which isn't always simple to do.

These accounting software tools will help lighten the load, so it's worth checking them out while they're on sale this Black Friday and Cyber Monday.
1) Quickbooks Bookkeeping
Up to five users


Regular price; $70.00 a month


Promo: $35.00 a month, click here!
With Quickbooks, you'll be able to organize your accounting on your own all in one place. You can manage your expenses, keep track of your invoices, and even create reports to get a good overview of your finances.

You'll be able to automate a lot of actions that normally take you time, like creating receipts, setting up recurring statements, and even automatically categorizing invoices or transactions.

Increase your productivity by shifting your accounting into Quickbooks so that you can save time and make your accounting more efficient.
2) Quickbooks Payroll Enhanced
Up to 8 employees per month


Regular price: $75.00 per month


Promo: $.37.00 per month, get a discount here.


Additional info: 50% off for the first 3 months!
You have two options here. You can either purchase Quickbooks Payroll Enhanced separately and use it on its own, or purchase it as a package with Quickbooks Desktop Pro and use them both together.

Either way, they both function well as standalone products. With Quickbooks Payroll Enhanced, you'll be able to easily stay on top of paying employees, filing taxes, and creating paychecks for employees or outside contractors.

You can opt to pay your employees through the software with a direct deposit and then see when the payment has gone through.

The software also automatically calculates taxes and deductions and provides tax forms like W-2s when needed.
3) Freshbooks
Regular price: Plus Plan (Most Popular) – $7.50/month billed annually


Promo: 60% off your first three months on Freshbooks.com
Freshbooks can be used by any type of small business, like freelancers, self-employed entrepreneurs, or business owners who have employees or contractors.

With Freshbooks, you can easily create professional invoices and track your time, expenses, and projects. You can also create reports, request payment, and stay on top of your accounting.
An all in one program. There's also a Freshbooks mobile app, so you can keep track of your finances on-the-go.

Black Friday Cyber Monday Photography Software Deals
Photographers, we haven't forgotten about you either! If you were waiting for an opportunity to discover new photography software and digital tools, then take advantage of sales during Black Friday and Cyber Monday to play around with these programs.
1) Capture One Pro
–Regular price: $941.00

–Promotion: Save 54% off – $448.00

–Additional info: The capture one pro 20 plus 21 pre-order, perpetual license, ultimate Styles collection. Get it here!
This advanced photo workflow program allows you to edit photos. There are a lot of advanced photo editing tools built-in to Capture One Pro, like the basic color editor and a high dynamic range function.

You can quickly edit batches of photos with the scrollable interface and then easily sort your files when you're finished with them.

There's also an Adobe Lightroom importer, so you can seamlessly move your Lightroom catalog directly into Capture One Pro without any hassle.
2) Corel

Regular price: varies by software between $1000-$70


Promo: save between 10-40% on Corel.com
Corel offers multiple different software tools that can be used in various industries.

For example, there's PaintShop Pro, which can be used to edit and enhance photos, Painter 2021, which is a professional painting software, WordPerfect Office, a word processor, and VideoStudio Ultimate, a video editing processor.

Corel has over a dozen different downloadable software programs, and they're all affordable, to begin with, so they're even more of a steal with their Black Friday or Cyber Monday offer.
Other SaaS Black Friday Cyber Monday Software Deals
There is a host of other great software you can implement in your business that is on sale this Black Friday and Cyber Monday.

For the most part, you want to look for software that will fill a need within your business or help you become more efficient. That's exactly what these next two programs can do for you.
1) Callhippo
Regular price: Platinum Plan (Most Popular) – $35/month/user


Promo: 20% off Platinum Plan on Callhippo.com
This virtual phone system for your business can help you provide a better experience to your customers.

If your small business has a lot of clients, then Callhippo will allow you to make and receive phone calls from around the world on a virtual number.

That means you can run your business from anywhere without worrying about roaming fees or dropped calls.

You'll also be able to integrate your existing software, like Zapier, Pipedrive, Shopify, and Slack, so that you can easily capture client information and streamline your business workflows.
2) GanttPRO
Regular price: $8.90-$4.50/month/user depending on the total number of users, or $15/month for the individual plan


Promo: 30% off and GanttPro plan on GanttPro.com available between November 25-30
As the name implies, this project management tool relies on Gantt charts to optimize your workflow and maximize efficiency.

You can create structured project timelines, assign them to relevant teams or team members, schedule them, and then track the progress of each project from within the software.

With GanttPro, you can also manage your resources and estimate the cost of each project, so you're not only staying on top of the work needed to complete a project but of the overall budget, too.
3) Themesberg
Themesberg offers web elements and UI frameworks designed and built
for developers. Themesberg offers half a dozen different downloadable software programs which are all discounted, check out this deal!

Regular prices:
– Freelancer: $493
– Company: $1233
– Enterprise: $3193


Promo: For Freelancer, package save up to 84% off, company package 90% off and for the enterprise package save 96%


Additional info: The deal is valid from November 23 until 30 November.
Web Hosting Black Friday Cyber Monday Software Deals
Need a new website for your small business, or are you launching a new venture? You'll most likely need to find a great web host.

Depending on your needs, the prices can add up. Make sure your snag a Black Friday or Cyber Monday deal on web hosting with one of the great options below.
1) Hostgator
Regular price: Multiple plans starting from around $10.95/month
Promo: Get up to 70% off – plans starting from $2.08/month on Hostgater.com
Your business may be small now. But that doesn't mean it's going to stay that way forever.

You want a web hosting service that allows you to scale as your business, and your website, grow. Hostgator offers many different hosting options, as well as 99.99% uptime, WordPress installs, and even a free domain for a year when you sign up.

There are a number of different plans depending on your needs, like a shared hosting plan, website builder plan, a WordPress plan, and more.

If you already have a website hosted elsewhere, Hostgator makes it simple to transfer it over to their system. You also have 24/7 customer support in case you have any questions or you need some extra assistance.
2) Bluehost
Regular price: $8.99/month for the Shared Hosting Plan
Promo: Get up to 60% off on Bluehost.com with plans starting from $3.95/month
Bluehost is another great web hosting provider that allows you to take your business's website from the basic start-up phase to something more robust.

If you have your website hosted somewhere else and you're looking to make a switch, then you can easily migrate your existing site to Bluehost without any headache.

You can also choose from different plans based on your needs, whether you need shared hosting.

You're looking to build a website from scratch using WordPress, or you want to launch an online store, Bluehost has you covered for every scenario.
3) Namecheap
Regular price: differs based on specific domain names and services
Diwali promo: Get up to 60% off domains, 56% off web hosting, and your first month free for VPN services on Namecheap.com
Unlike all the other options on this list that are promoting various Black Friday and Cyber Monday tech deals, Namecheap is taking a different approach by offering up Diwali deals in order to "light the way to your future."

Namecheap is a domain marketplace where you can search and purchase available domain names for your website.

Not only that, but you can also use it to find everything you need for your website, from web hosting to security products, and even apps.

Namecheap functions as a marketplace, so you can browse promos and different offers from multiple providers.
E-commerce Black Friday Cyber Monday Software Deals
If you're planning on launching a new e-commerce business then you'll definitely need a strong website builder where you can simply create a beautiful website.

Alternatively, if you already have a website but you don't have e-commerce options, then it might be time to consider moving to a different builder.
Weebly
Regular price: Prices vary from $12-$38/month depending on the selected business plan
Promo: Get 35% off of Website and Online Store annual plans on Weebly.com
Create a professional website from scratch with ease by using Weebly. You can begin with a ready-made template. All you need to do is fill in your business's details and upload your products.

Weebly's simple editor makes it easy to customize your website to your liking. So, you can add images, text, videos, and more as you'd like them on the page.

Weebly is partnered with Square, which is ideal for e-commerce businesses since you'll be able to quickly and easily integrate the payment processor both online and in a physical location.
Wrapping it Up
The software you use can do a significant job in making your business run more efficiently, simplifying your workflows. Taking work off of your plate.

It's important to first take stock of the existing software you're using on a daily basis to see if it's able to continue meeting your needs as your business grows over the next year and beyond.

If you find your business tools and software are lacking, then this Black Friday and Cyber Monday might be a great time to take advantage of sales and upgrade to the best and latest software at a steeply discounted price. Happy Black Friday Software Shopping!!!