Marketing in the digital age means that you have to work faster, be more productive, and communicate effectively/ efficiently. But the juggling act isn't always easy.
If you're using Chrome (you should be!) there are great and useful extensions that can enhance your functionality, streamline your productivity, and help you communicate more efficiently.
Everybody has their preferred Chrome extensions, When conducting research I asked the Copywriter Café community to share their most productive and effective chrome extensions that have made a difference in their carers. Based on the responses I've created this list of the top tested Chrome extensions for business owners. I hope this list helps you discover some new favorites of your own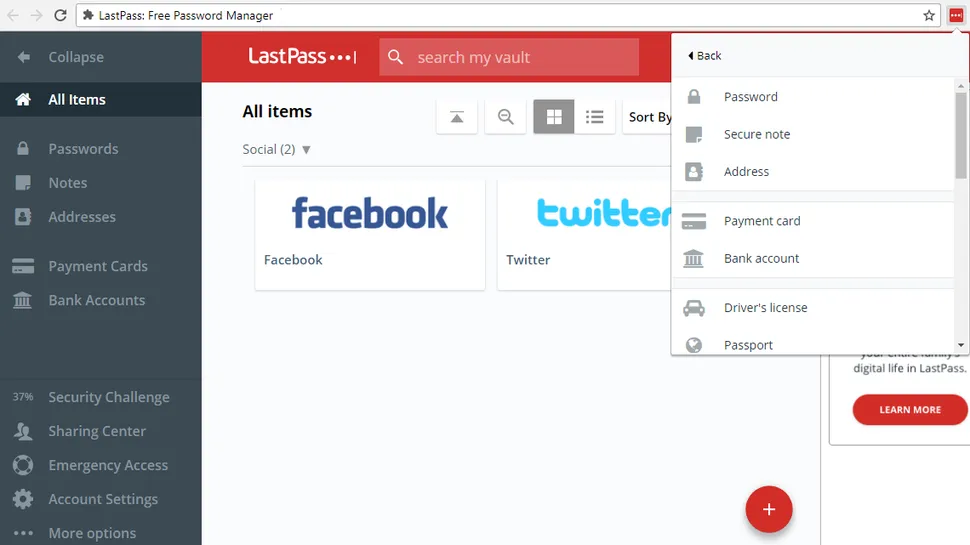 Things you'll love about it:
Keep your passwords in one place and log into accounts automatically
Lastpass is a secure passwords holder which is a vital part of staying safe online.
What you'll love about it:
 shows LinkedIn profiles inside your Gmail
 allows for direct relationship management: you can check out a person's job, company, activity in certain apps, even physical location right after receiving an email from a person
Learn about your new contact instantaneously
What you'll love about it:
Clean and professional looking email signature
Gain exposure to your website, YouTube video or social profile with every email you send

What you'll love about it:
write an email now and schedule it for later
 receive an email now and schedule to receive it again when you actually need to deal with it
What you'll love about it:
allows you to schedule meetings from within Gmail
can pick empty slots from your calendar and offer those times to the person you're trying to meet to avoid endless back-and-forth attempts to schedule
sends notification straight to calendar when the person has picked and agreed to a time
has automatic time zone detection and conversion to minimize confusion
What you'll love about it:
on those rare occasions when you don't want to incessantly check your inbox for that one email you can't miss, you can set your emails to follow a specific contact or topic
when an email is received from that contact/on that topic, an SMS or voice alert will be sent to your phone instantly notifying you
you can set a time limit for these notifications
you can set an alert so that you'll never miss an email that was sent right before the meeting with all the updated information
allows you to deal only with truly top-priority mails at times where your wife/husband would otherwise kill you for dealing with minor issues
What you'll love about it:
allows you to open, edit and sign documents straight from your Gmail inbox
as soon as the document is signed, it automatically loads as an attachment waiting to be sent
all signed documents are automatically backed up in your HelloSign account
security is at "bank level" for both storage and transit, with the added option of a two-factor authentication HelloSign Access Pin
you can send the same document to up to 20 people and receive real-time status notifications as each person signs the document
Super-useful Browsing Extensions:
What you'll love about it:
feed reader organizer
fun and attractive way to consolidate all your preferred newsfeeds and blogs in one area
allows you to keep your finger on the pulse of multiple sites at a glance
What you'll love about it:
allows you to take notes or copy-paste highlighted parts of a webpage into a virtual notebook
with a premium account, you can search the contents of the notes you made using full-text searches, page URLs, tags and annotations
syncs to the cloud, allowing access over all google devices
Content sharing extensions:
What you'll love about it:
shows social media interactions on the page you're browsing
can help you track at a glance the amount of social shares a post has received on a number of websites, including Facebook, Twitter, LinkedIn and others
enhances your ability to track the spread of your own content, or to spy on the competition
What you'll love about it:
makes sharing, promoting and bookmarking your own content easy
includes an analytics dashboard that allows you to tailor and fine-tune content to your target audience
you can help generate traffic and even revenues with personalized ads or affiliate links
What you'll love about it:
lets you embed messages into every page you share
allows self-promotion through content sharing
the embedded content includes a link to the website of your choice, making your advertising work for you
What you'll love about it:
allows screen capture for all or part of any web page
you can then customize the picture by adding annotations and comments and even blur sensitive information
allows you to share the image you designed with your contacts with a simple one-click upload
images can be sorted and organized by project and can be  retrieved easy
you can store images forever
What you'll love about it:
Using Bitly you can instantly save, share and brand content straight from your browser.
Enables users to quickly create short links to post on social media\
Streamlines the extension to make tagging easier,
Bitly prevents email sharing due to high abuse rates with known bugs.
There are many, many useful Chrome extensions that can help you stay focused, increase productivity, market better, and simply create a better business. As many are on the market today, there are many more in the works, and we update accordingly. Keep checking this list for the best Chrome extensions currently available!
займ онлайн