What is a CRM & how it can transform your business?
All you need is to get started with a simple yet powerful CRM tool in order to begin capturing digital information about your clients
A CRM is a Customer Relationship Management tool. A CRM is one of the most important tools for scaling your customer base. How? In a nutshell, your CRM is like a digital index of your customers' data. When used right, a CRM allows you to search your customer base, segment different profiles of customers, and automate communications with them to build and nurture high-value relationships.
What are the benefits of having a CRM?
1) Helps you grow your business
2) Helps you stay organized
3) Keeps Your Employees in the Loop
4) Segments Your Customers into Profiles
5) Helps You Convert Leads to Customers
6) Automates emails, support, scheduling, billing, and more
Why every Small Businesses Needs a CRM
A CRM helps you keep track of your clients so that you can communicate with them (manage the relationship) in a way that is most relevant to them. A CRM is an effective and essential tool for scaling your customer base and keeping them happy. Let's look at the reasons why you can't afford to not have a CRM for your business.
1) A CRM helps you grow your business
One of the most important functions of a CRM is that it's designed to help you grow your business. It does this by helping you keep an organized, searchable database of all of your clients, customers, and your leads (potential clients and customers).
At the very start of your business, you might feel like you can handle all of the communications and client data on your own. But that will limit you to a small number of customers. You'll also start to lose track of new leads as business picks up. A CRM helps you maintain, manage and leverage all of your customer data so you can stay on top of important events like a prospect who reached out to your business to inquire about your service or product.
2) A CRM helps you stay organized
A CRM is basically like a digital Rolodex; remember those? All you have to do is input all of the available data you have about your customers, such as their full name, address, contact info, age, birth date, and whatever else you've collected.
The CRM already has a database template but you can also add custom fields that are relevant to your business. You can see how a client profile looks in the image below. It's extremely intuitive yet very powerful information that you can leverage to really grow your customer relationships.
This helps you keep a profile for each of your customers, which is available to everyone working for your business. That leads us to the next point!
3) A CRM Keeps Your Employees in the Loop
One other huge benefit of a CRM: It keeps your employees on the same page when it comes to customer data and communications. Let's say one of your employees had a phone conversation with a prospect who called up asking about your business.
One week later, the lead calls back but another employee answers the call. With a CRM, this employee can simply ask the lead's name and see details about the previous conversation. As long as your team is actively using the CRM to take notes and share information, it will be available to your whole team.
From the lead's perspective, this makes for an excellent service experience. No one wants to repeat themselves to multiple employees. Using a CRM will make sure your team is all recording and sharing information they've individually collected from different customers and leads.
As seen in the screenshot below, each client's profile can contain a variety of useful information, including "conversations." Make sure to encourage good "CRM habits" among your employees. For example, each time an employee speaks with a client, they should record the date and basic overview of the conversation in the CRM.
They don't need to keep detailed notes, but the date of the conversation and topic, such as, "Oct. 28th, 2019: Inquired about our return policy before finalizing a purchase."
4) A CRM Segments Your Customers into Profiles
Yes, your business has a target audience that fits a certain profile. Let's take the yoga studio example from before. Perhaps all of your customers and leads share some things in common: They live within a certain geographical distance of your studio, they fall within a certain age range, they share an interest in fitness and spirituality.
But beyond that, your customers are individuals—same business, different customers—and, therefore, must be treated as such. A CRM helps you segment your customers into unique groups, which allows you to personalize your message to them accordingly. This is an extreme advantage. After all, personalized emails deliver six times higher transaction rates than generic emails without personalization.
Once you start creating segments, you can easily filter and search your entire customer database based on these specific segments. There are many different data points to use as filters—tags, email, birthday—and you can create your own based on the different segments your users are related to!
5) A CRM Helps You Convert Leads to Customers
Just as a CRM can help you organize different types of customers, it can also help you segment your leads so you can give them the attention and messaging that suits them best. When a lead contacts your business, for example, that is reason enough to enter them into your CRM. Make sure to capture their full name and contact info (if they contacted you by email, this is easy to retrieve). In their profile, add notes about the nature of their inquiry. What did they ask? Are they interested in a specific product or service? What was the nature of their inquiry?
How is this information useful? Let's say you are running a sale next month. Naturally, you'll email your existing customers. But you can also send a special email to your leads via your CRM. This email can invite them to the sale positioning it as a great opportunity to become a first-time customer.
6) A CRM Can Automate Emails and More
One of the biggest time commitments of any business is spent on communicating with clients and leads. But a CRM takes on this important work for you. You can schedule a CRM to send a specific type of communication to your clients based on a date or event.
For example, let's say you have a database of 200 customers and want to send a birthday coupon to each of them. Doing this manually will take an unreasonable amount of your time. Instead, you can set up an automatic "Birthday" email to be sent to your clients as long as you've recorded their birthday.
If you don't have their birthday, you can send an "anniversary" email based on when you created their profile. This email can congratulate your customers on the anniversary of their first purchase (data you have access to).
And just like you can segment customers, you can also set up auto-emails based on customer segments. So, let's say you want to offer your most valued customers a special "thank you" discount—you can trigger an auto-email to these specific customers and have it reoccur as often as you like (for example, based on their next purchase, or a specific date or anniversary).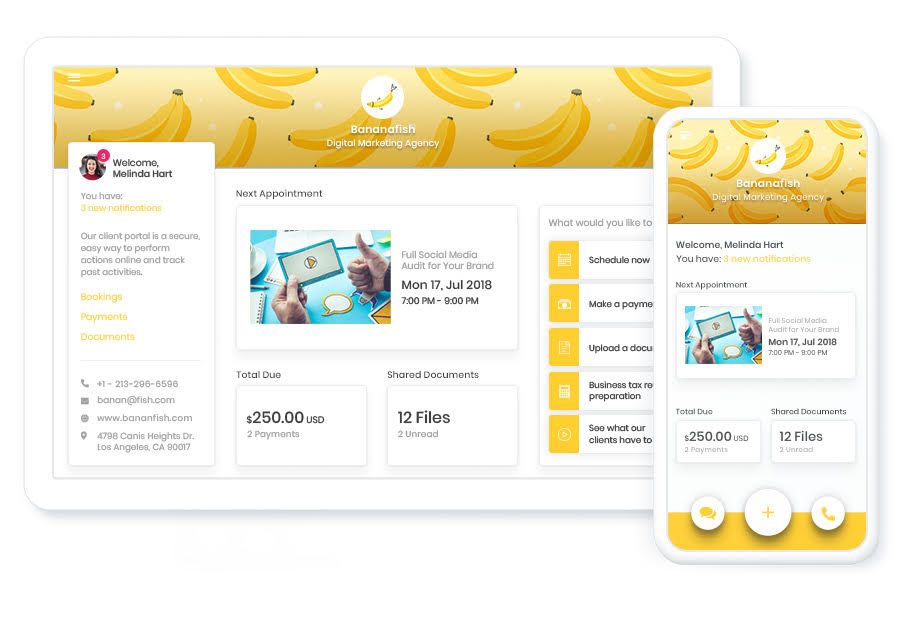 So Final A The Takeaway about CRMs
You don't need to be a high-powered, medium- to large-sized business to reap the benefits of a CRM. Most importantly, you do not have to be a crazy data scientist in order to get the hang of one! Most CRMs are designed for the average user, not for data specialists.
All you need is to get started with a simple yet powerful CRM tool in order to begin capturing digital information about your clients that you can then easily manage and leverage for automatic communications. It's the perfect amount of time to test-drive an easy-to-use CRM tool and get a feel for how it'll work for you.