We love to consume videos online. Whether it's an online entertainment, ads, videos that bring awareness, or any other type of video, this isn't a trend that's going away any time soon.
When it comes to videos and business, 85% of businesses are actually using video as a marketing tool. The demand for videos increases year after year so, of course, it only makes sense for businesses to take advantage of this medium.
If you aren't yet using videos to promote your business, brand, or products, or you're looking for ways to optimize your marketing efforts, then keep reading for some basic tips on how to use video marketing for your small business.
What is video marketing?
At its core, video marketing is a content strategy. Think of it in terms of a traditional television commercial. When we watch TV, the program is usually interspersed with 30-second ads where a product is introduced and promoted. However, nowadays video marketing is a lot more complex than that thanks to online accessibility and social media.
Video marketing can be used for a lot more than a short promotional ad. Businesses can use videos for a wide range of purposes (I'll get into that soon), and the result is a marketing strategy that's a lot more versatile and flexible.
TV commercials and video marketing do have some stark differences, though. When companies would purchase air time to run an ad, they usually don't have much control over who sees their ads, when their ads air, or a number of other factors. 
With video marketing, on the other hand, marketers can actually target a specific audience, control when and where a video is seen, gain instant insight and data about a video campaign, and generally retain a lot more control over their video.
When compared to other methods of marketing, video marketing leads the pack in terms of what customers respond to and prefer seeing from businesses. 
Still, it's best to have a good mix of marketing strategies to reach the widest audience. Just because videos are more effective, doesn't mean you should disregard other strategies altogether. Instead, look for ways to integrate them, like using videos in your email newsletters, in your blog posts, and on your social channels.
Types of video marketing
Video marketing encompasses more than only overt video advertisements. Brands use videos in a lot of different ways, and not all of them are meant to sell or convert clients. The goal with your video marketing strategy can reach much farther than just promoting a product in order to affect your bottom line. It can also help you increase brand awareness, deepen customer loyalty, make a statement, or tap into a new customer base.
There are dozens of different kinds of video marketing approaches your small business could be using, like videos for company announcements, videos that introduce staff members, event videos, and more. But for small businesses that are just getting started and want to put out videos with the most impact, here are a few of the most popular types.
Product
The goal of product videos is simple: promote and raise awareness for a product. It could be for a new launch or to highlight a unique product that your business has and your competition doesn't.
These videos should do more than show than just push a product, they should tell a story while further deepening brand loyalty. Furthermore, the story should be tailored to your intended audience in order to maximize your impact. 
It sounds easy to do, but you also need to find a way to make your product, and by relation, your video, stand out. Old Spice did this really well with its series of commercials for its "The Man Your Man Could Smell Like" campaign. These commercials were successful because the ads pushed a product by telling a story in a way that was unique, demanded attention, and also appealed to Old Spice's target audience.
Educational
Some videos don't push products, but rather they educate or instruct clients about your overall business, aspects of it, or specific features.
Educational videos are meant to walk a customer through the process of something that has to do with your business, like Squarespace's video down below. These types of videos show that you care about your customers' success by creating content that helps deepen their understanding. 
If your customers see enough educational videos from your brand, they'll know that your business is reliable and cares about its clients. It creates a level of trust between your small business and your audience.
Testimonials
Get your customers involved in your video marketing strategy by including them and their voices in videos. You can create videos that display customer testimonials, case studies, or integrate user-generated content into your video.
These videos work by showing your product or service in action. By using real customers and their stories, you're showing your audience again that they can trust you and get the result they want by using your product or service.
Salesforce achieves this by creating a video that highlights one customer's experience. The video tells her story and demonstrates the impact Salesforce had on her life.
Social Videos
A lot of companies tend to use their social channels to repeat the same video ads they used everywhere else, but this can be a big mistake.
Social media users expect content to be tailored to them, so putting the same ad they've already seen on their Instagram or Facebook feeds can have the opposite effect of what you want to achieve.
Furthermore, with the growing popularity of videos in stories that disappear after 24 hours, it can be hard to see the benefit of creating temporary content, but in reality, these videos do help increase brand awareness. 
Take a look at Ikea's Instagram ad. It's short, sweet, funny, and works well to capture people's attention when they scroll through their feeds.
Benefits of Video Marketing
We've briefly touched upon how different types of videos work for different aspects of your business. Still, it's worth diving a little deeper into this topic so that you can really understand how spending money on video marketing can greatly benefit your small business.
Brand Awareness
The concept of brand awareness is quite self-explanatory: you want to increase awareness of consumers about your brand.
There are, of course, many ways you can achieve this, but video marketing does a pretty good job of it. A video can help carry and spread your brand's message to a wide audience. Even if someone viewing your video isn't interested in interacting with your brand right now, the video will help introduce your product or service to them. When they are ready to convert into paying customers, they'll likely remember your video and your business.
Creating brand awareness is not something that's accomplished with one ad or one video. It's a long-term strategy where you're consistently positioning your brand in front of your customers. 
Increase Engagement
Engagement is key in the digital marketing world. Your marketing efforts need to do more than just reach your audience. If your content isn't engaging people, then your marketing campaign has failed.
Videos can help increase engagement with your brand. In fact, studies prove that videos on social channels such as Instagram get higher engagement rates compared to other types of content, like images.

Engaging with your customers, especially on social media, can have a chain effect. If they like your videos and identify with them, you can gain more followers, which means you grow your audience and have a stronger platform where you can then advertise your business and promote sales.
Establishes Trust
Since we've already established that videos are more engaging than other forms or content or advertising, then you can use these videos to create a personal connection with your audience.
When you have a personal connection, you start to build trust. A combination of different types of videos will help your clients trust you, your products, and your services. These videos also allow customers to get to know you, so instead of being seen only as a company, your clients will begin to see your business as more relatable on a personal level.
Builds your Voice
Videos do more heavy lifting when it comes to establishing your brand's voice than any other form of content or advertising.
When done correctly, videos can help your clients see you in a different light. Whether you want to be funny, establish yourself as experts in your field, or showcase your company's commitment to its values, videos can help you accomplish this.
In order to really cement your brand's voice, all of your videos should be consistent, and they should also match the tone and messages of your other marketing campaigns. You can accomplish this in a few ways, such as using a spokesperson or someone who is the "face" of your company (think Jared from Subway), or by telling a continuous story throughout your videos.
Generates Traffic
Finally, the ultimate goal with video marketing, or any marketing, is to increase your bottom line. You want your marketing strategy to be as effective as possible, and video marketing can do that for you.
Studies show that 64% of consumers will make a purchase after watching branded content. More than just encouraging people to make a purchase, video marketing is also used to generate quality leads. It's been shown that video marketing can help nurture leads and drive traffic by up to 300%.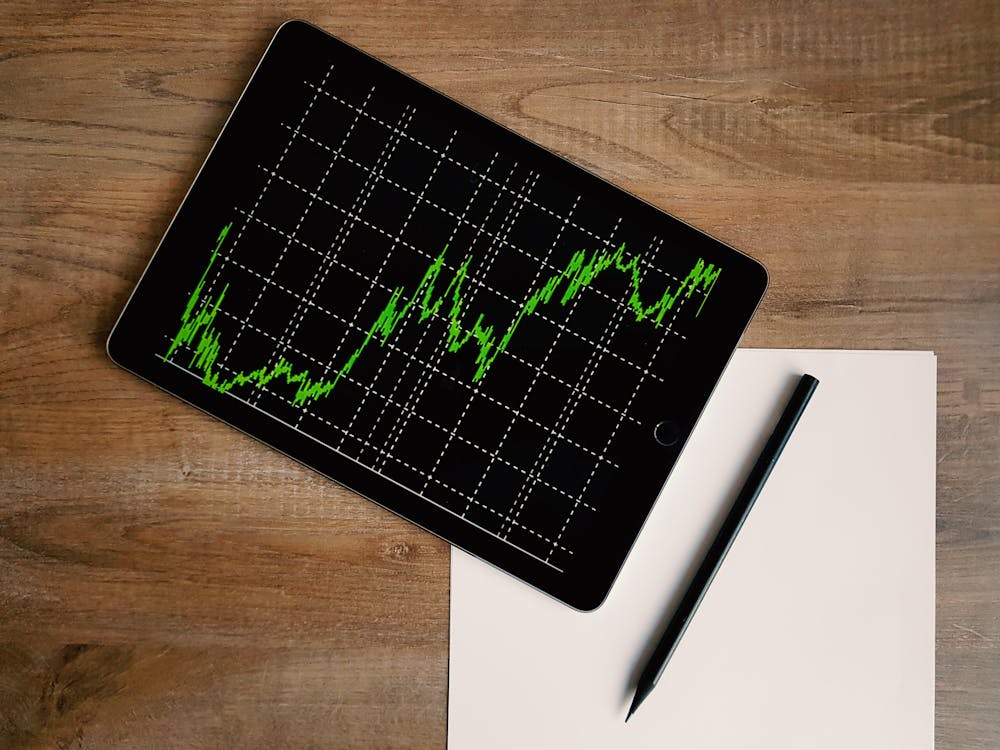 How To Get Started 
While creating video content can have a number of great impacts on your business, it can be tough to get started. A lot of marketers don't know where to begin. In order to create a solid video marketing strategy, it's important to first outline a few factors relating to your business.
Here are six questions to ask yourself before jumping head-first into video creation:
Who am I creating these videos for?

What are my goals for video making?

What is my budget for video creation?

How can I create the biggest impact with my videos?

Which platform should I use to release my videos?

After releasing the initial video, how can I improve it for future videos?
Thinking about these questions will help focus your efforts so your videos have the most impact on your small business's bottom line.
For more on how to create effective videos from your small business, have a look at our guide here.
Videos are Essential to the Success of Your Small Business
You don't need videos to be successful in business, but they sure do help.
Think to yourself about the different types of branded videos you've seen in the past week. Ask yourself which platform they were on and why. Think about what videos made you stop and watch, and which ones you skipped over. Seeing how other companies use video marketing is a great way to further understand how it can be used for your company or in your industry.
Video marketing isn't going anywhere. Unlike other business trends, this is not one you can afford to miss out on, but it is an area where you can really dominate right now. Even though we've seen how effective video marketing is, especially on social channels, a lot of companies still aren't using it to its full potential.
By creating more video content, you'll immediately stand out to your audience. This is especially true for small businesses that might operate on more of a local level. The videos you create for your small business will automatically give you a leg up on your competition, so it's undeniably worth the investment. 
займ