– A Simple Giveaway
– Photo Giveaway
– Customization Content
–Partnership Giveaway
–Feedback Contest
Halloween is right around the corner, and it's time to figure out how to use this fun holiday to boost your business. Adding any or all of these Halloween contest ideas can help you connect with customers, reach new ones, and have fun with your marketing.
A Simple Spooky Giveaway
Description
This contest is a simple spooky giveaway that you can use to boost your business. You can choose merchandise, product, or even gift certificates to give away. The trick is keeping track of all the entries without stressing yourself out.
Rules
The trick to a good giveaway is specifying what counts as an entry. It's best to make it something that people fill out for legal purposes, like a card that gets dropped in a jar. You have a number of digital options with free trials if you want to try this Halloween marketing tactic.

For practical purposes, you need the name of the participant and a little bit of contact information. Generally, email works well, but it is up to you. You can also use mobile phones or physical addresses.

You also need to set up the rules of entry into place. Items like one entry per person can help your Halloween contest idea. After all, everyone wants a level playing field. You can also use additional entries as an incentive for completing specific tasks like checking in on Facebook or posting pictures on Instagram.
Benefits for Your Business
First, this type of giveaway is fun for the season. Giveaways attract new customers and let you gather information about old ones. The information, in particular, is invaluable. Contact information to add to your regular email list is valuable.
Halloweenify Your Photo Giveaway
Description
The idea with Halloweenifying is picking out your shops' aesthetic for the season. Often, that's finding an image and re-posting it with your business's hashtags. Then you can have people do a like-comment-share or other sequence of actions. If you decorate your shop, you could even use that for this Halloween marketing.
Rules
It's essential to actually enforce the follow/page like functions. People using either one receive your marketing regularly. You should specify that the person must follow at least until the contest ends, and by then, most people will not bother to unfollow.
Restricting it to one entry per person is also a practical choice for this Halloween contest idea. While uncommon, people do have multiple social media accounts for business and personal use. Allowing more than one entry is unfair to those who follow the social media platform's terms of service.
Additionally, it would be best if you also considered the share function in the contest. Requiring sharing is a tightrope, as some people will want to keep their wall uncluttered. Those are missed customers. On the other hand of the issue, sharing increases the chances you will find your next business superfan.
Benefits for Your Business
Halloweenifying your photo giveaway is also a useful publicity action. You can show how your shop understands the people you are selling to and a little more of your brand story through the image. It can also be part of your more extensive participation in community events.
Additionally, you can boost your business through networking. If several companies use this idea, you can set up bonus perks that customers would like easier. It's an excellent option for a downtown area.
Customization Halloween Contest

Description
People love to be asked their opinion, and a customization Halloween contest uses that idea. For this Halloween marketing idea, people create sketches of what they would add to your existing product or service. They then submit it for your consideration, knowing you may not choose any to bring to the real world. Then you can select the winner or allow a vote on the various ideas.
Rules
You will need to decide if you want to allow group entries or restrict them to individuals only. Limiting the contest to individuals only helps this Halloween contest idea remain fair. However, groups may produce better idea outlines.
It would be best if you also were detailed about what counts as an entry and where each entry must be submitted. Otherwise, you may find you need to check each communication channel multiple times to gather all of the customization ideas.
Of course, you will also need to address taboo subjects specifically. Make sure no one submits indecent or profane entries. Failure to do so could ruin your reputation or result in your social media channels being suspended.
Benefits for Your Business
Customization contests are a great opportunity to offer something unique to use as a prize. After all, it is a creativity contest. You may even find yourself working with some art influencers to increase the Halloween contest idea's reach.
Using this type of Halloween marketing is also a great networking opportunity. You may get a bevy of ideas that are not right for your shop, but they are for the shop down the street. Sharing those with that business owner costs you nothing.
Partnership Giveaway to Boost Business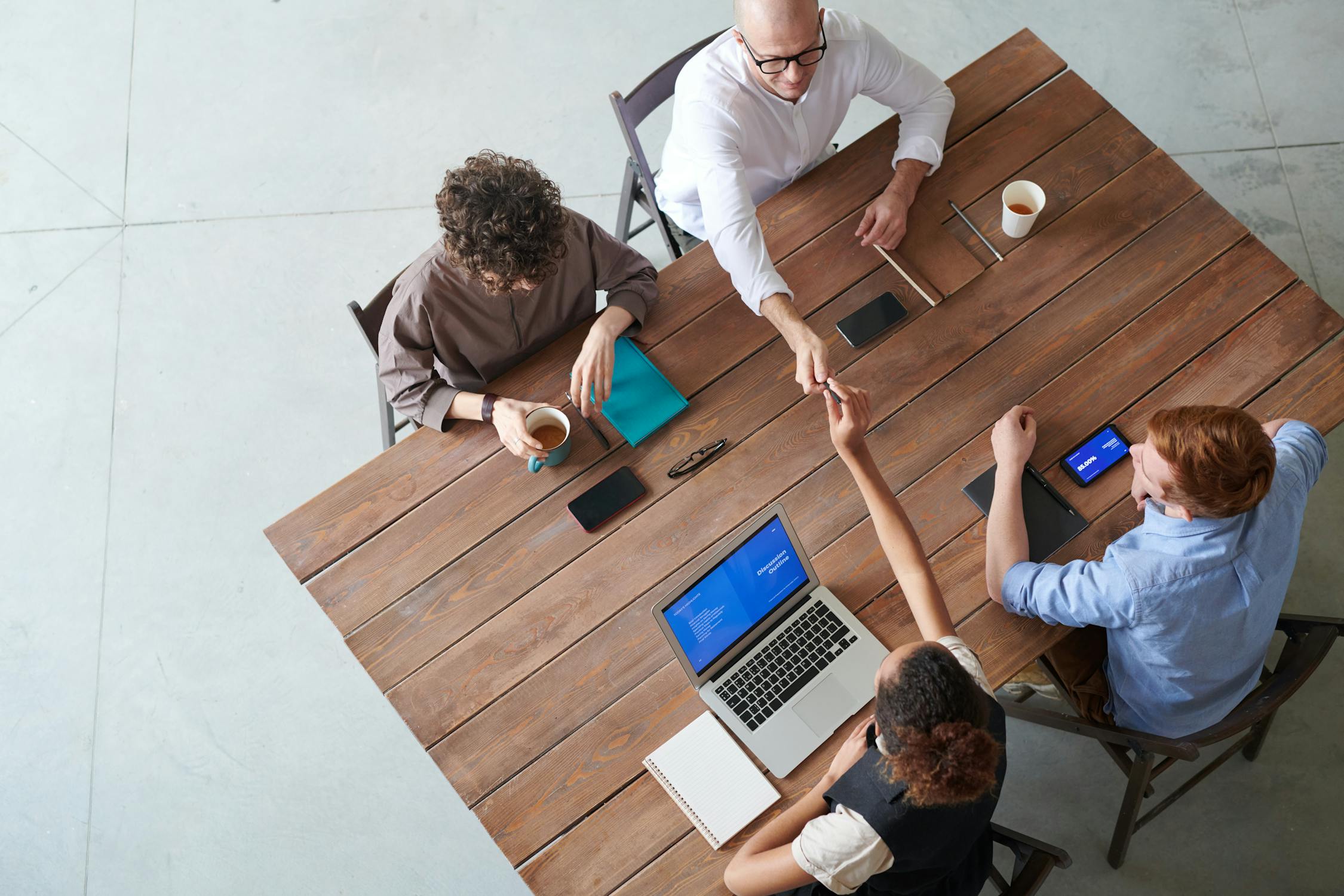 Description
Having your own Halloween contest is tempting. However, two heads are always better than one. A partnership giveaway involves two or more businesses giving things away together. You could create a spooky gift basket or keep it more normal with a crate. Then people enter, and one lucky winner gets the whole package.
Rules
You should definitely limit entry to one per person. Otherwise, you will be bombarded. However, the higher value of this prize may warrant that you allow people to enter multiple times in the contest period when they complete certain actions that help boost your business.
You should also firmly establish a deadline in conjunction with the other business owners. That way, there is no confusion as everyone does their own Halloween marketing. After all, meeting deadlines is the responsible thing for your customers to do.
Benefits for Your Business
This Halloween contest idea offers collaboration, which is always beneficial. You're working with one or more other businesses that are in the same or similar to your own. Working together is an excellent opportunity to network and bond with other business owners who will return the favor.
A partnership giveaway is also a good boost for your business's audience. By necessity, your name, logo, and more will appear in front of the other companies' audiences. You will likely attract new customers to your shop audience through this exposure.
Depending on how you handle it, a partnership giveaway is also a fantastic publicity opportunity. Each business combines clout to succeed, and there are even more opportunities for positive impressions.
This partnership giveaway also sets you up for further collaboration around the holidays. People love when businesses work together instead of tearing each other down. You may also find your fellow shop owners want to come up with new baskets, thus increasing your sales.
Feedback Contest
Description
A feedback contest involves people providing honest feedback in exchange for their entries into the contest. This type of feedback can use free survey technology, making it easy for you to manage. Then you weed out the improper feedback people blew off and select a winner from those who were genuinely interested in your business.
Rules
The first rule of a feedback contest is one entry per person per contest period. For Halloween marketing, that might be the two weeks before October 31st. This means that you will get feedback from individuals, rather than one person hoping for many entries.
The other significant rule is that the feedback provided must be genuine. Otherwise, it does your company no good whatsoever. You can weed out the entries that obviously went through to check the boxes and put no effort into helping your business grow.
Benefits for Your Business
The big benefit of a feedback contest is that it tells you what is and is not working for your business. This feedback allows you to retool your approach and course correct. This Halloween marketing idea is great regardless of your business size. Good feedback means you can boost your business growth by changing the right things.
Final Thoughts
Halloween marketing can be challenging to figure out. Using these five Halloween contest ideas can help simplify the process, so you do not miss this fabulous opportunity to get in front of your ideal audience. After all, everyone loves a good holiday idea.
None of these Halloween marketing ideas are difficult or time-consuming to implement. You likely spent more time decorating your shop for the holiday. It's a matter of deciding what rules you would like the contest to go by and putting up the post on your channels. From there, you can randomly select the winner easily.
Marketing for Halloween that works does not need to be a nightmare, and it's an amazing opportunity to boost your business beyond regular holiday sales. Let's save the scary stuff for the costume contests and trick or treating.